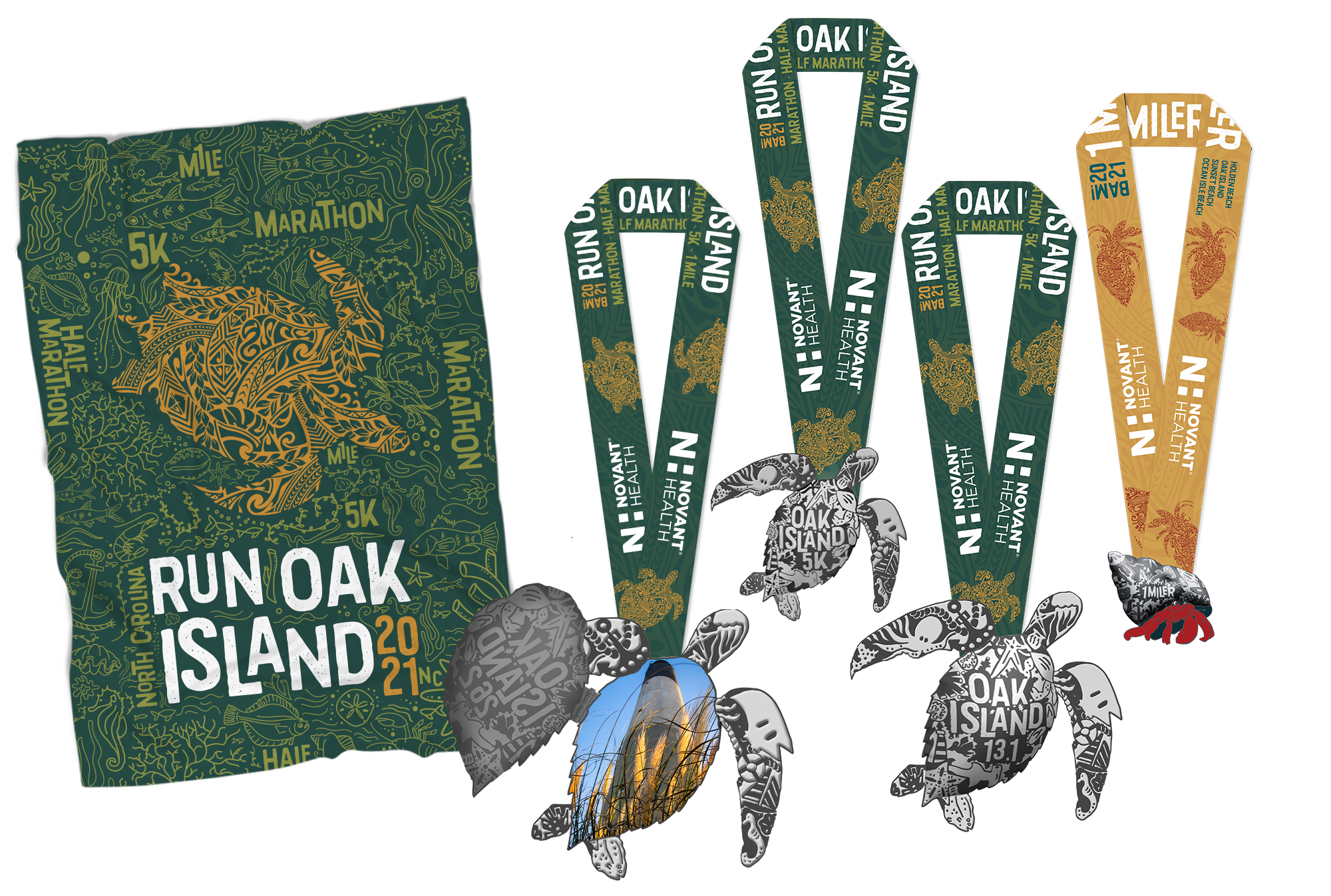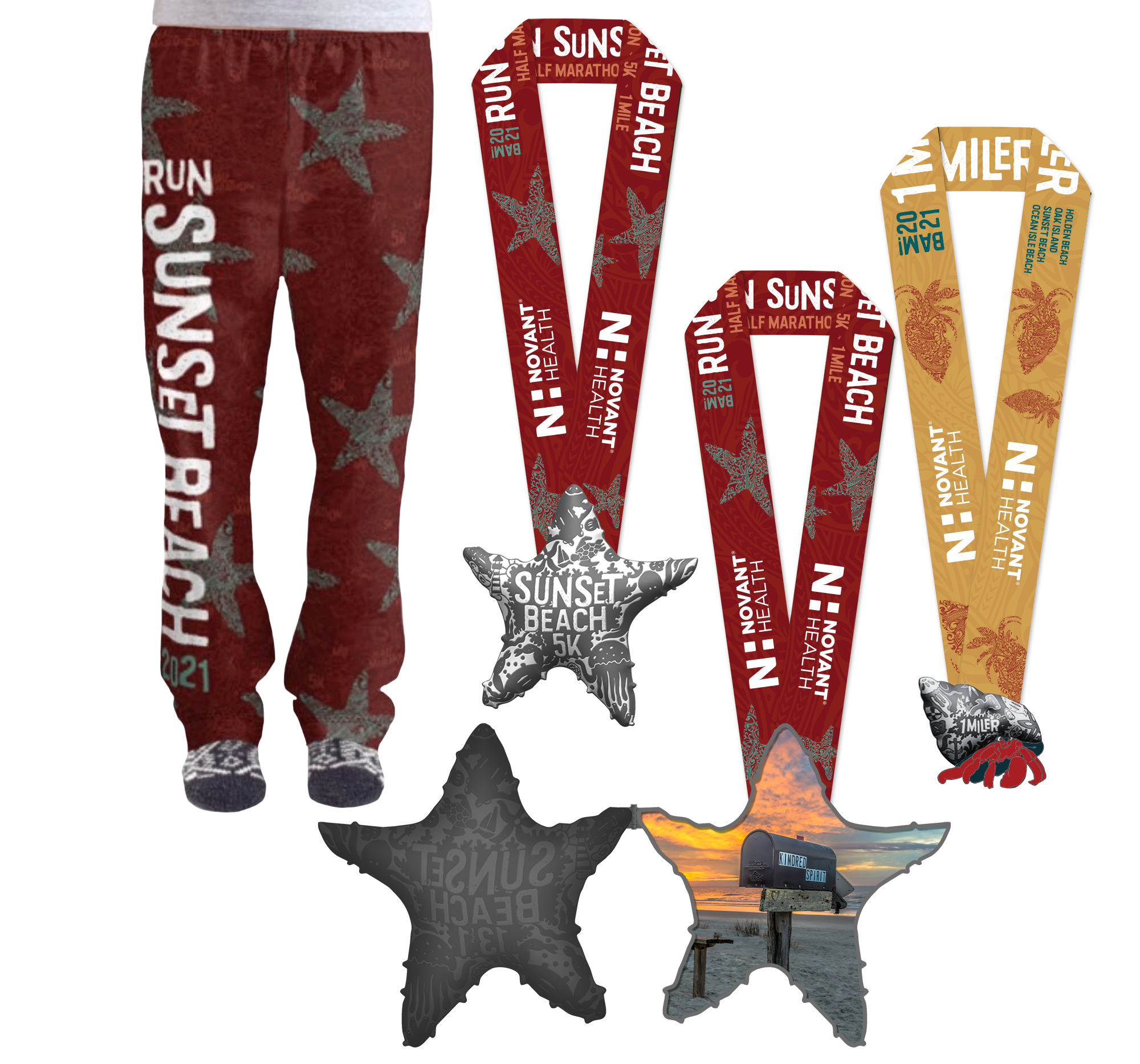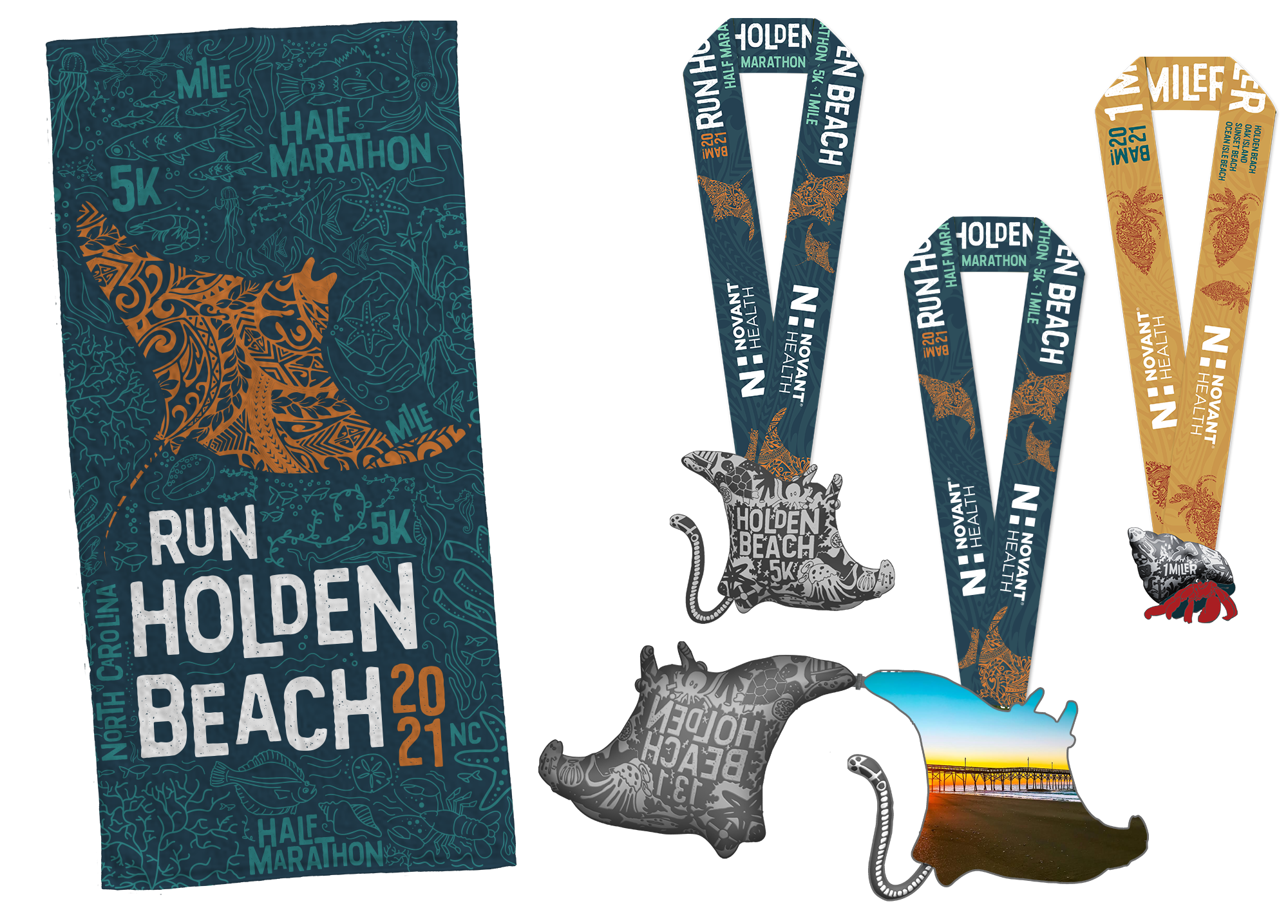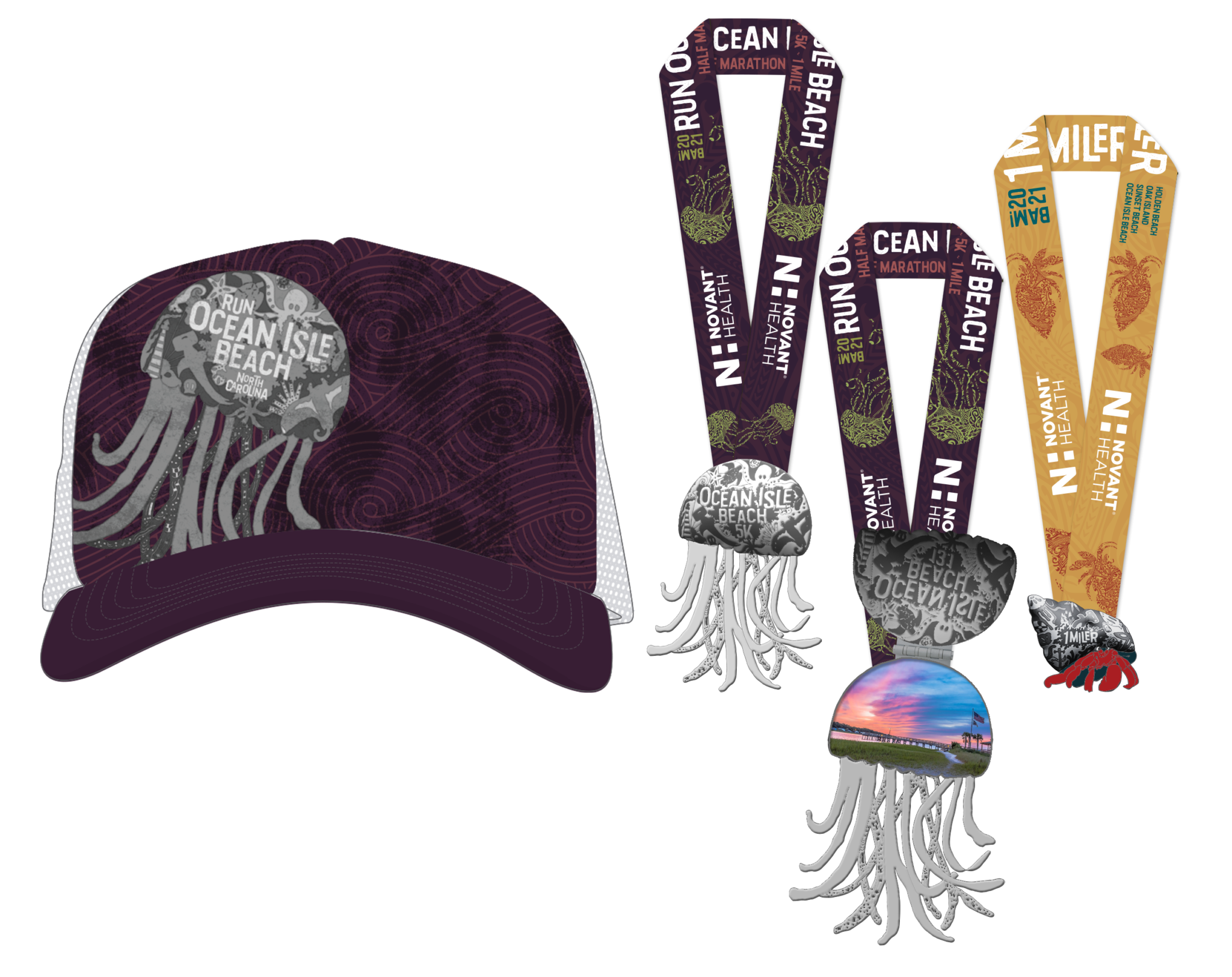 RUN OAK ISLAND
FEBRUARY 13th, 2021
RUN SUNSET BEACH
MARCH 27th, 2021
RUN HOLDEN BEACH
OCTOBER 9th, 2021
RUN OCEAN ISLE BEACH
OCTOBER 23rd, 2021
Experience some of the most beautiful island and beach courses on the East Coast.  These certified and sanctioned courses are flat and fast but also tour some of the most gorgeous landscape the area has to offer.
Awaiting you at the finish line will be your BIG ASS MEDAL!  Then make your way over to the race day after party area for some of Carolina's world famous BBQ along with your choice of beverages including beer, cider or soda.
Run 1 or Run them all (Bundle & Save)
Run any combination of 5K, Half or Full Marathon at each of the 4 races throughout the year and earn a MASSIVE 3D "BAM!" challenge medal!
Unique Swag for each race!
A soft "corral fleece" blanket is the giveaway for Oak Island, pajama pants for Sunset Beach, a beach towel for Holden Beach and a "runner trucker" hat for Ocean Isle.  If you like the designs, you can additionally purchase any of the blankets, pj's, beach towels or hats for any one of the races.
Check out each individual race page for details and faq's specific to that race, packet pickup, swag and medals as the races differ from each other.  You're going to LOVE a Coastal Race event!