$29 5K's & $55 Half Marathon's this month in Coastal NC – 48 Hours Only!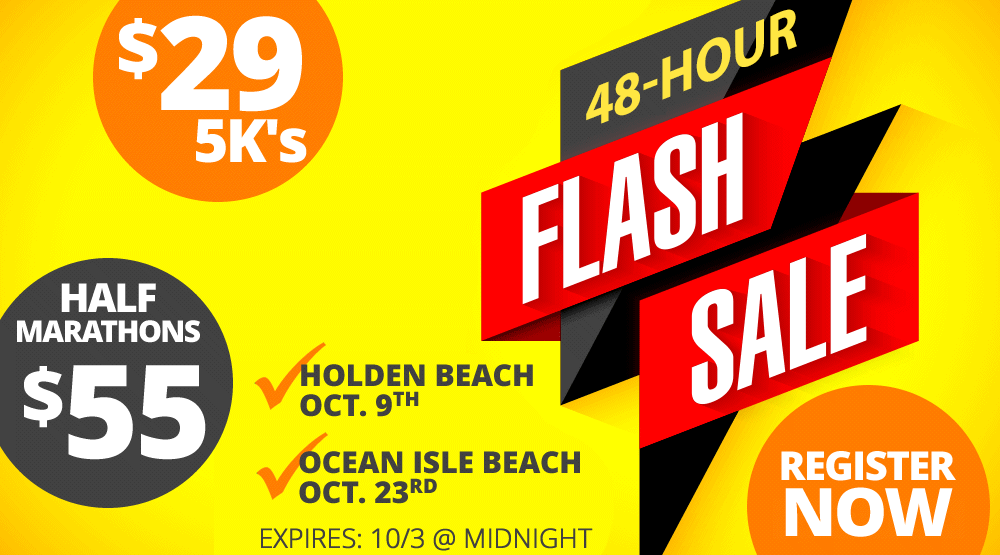 We have 2 incredible races in coastal North Carolina on the barrier islands of Holden Beach (10/9) & Ocean Isle Beach (10/23) coming up. Each event has an amazing Half Marathon touring this islands, a flat and fast 5K and a family friendly 1 mile. Great races with BIG-ASS-MEDALS, amazing swag (Beach towels and runner trucker hats) and an after party with beer and bbq. You seriously don't want to miss these events and the price simply doesn't get better than this!
MASSIVE 6″ locket style opening half marathon finisher medals (4″ lockets for the 5K) with a local photo on the inside and the intricate cover opening on a hinge.  The 1 milers receive a 3D crab finisher medal.
Beach Towel (Holden Beach) & Runner Trucker Hat (Ocean Isle) giveaways!  Tri-blend tshirts with race designs are available for purchase.
Beer on tap & Carolina BBQ after party!
Incredible island courses – bridges, beach views & beautiful scenic routes!
(

NO CODE NECESSARY)