We are excited to host 2,000+ participants in the 2023 Run Oak Island Marathon, Half Marathon, 5K and 1 Mile races on Saturday February 18th!  Below are the course maps with downloadable PDF's and certifications for you to review!  All participants have received these by email but if you missed an email or know someone who should take a closer look at the courses – please share this page!  Click Here to Register!
—–
26.2 – Starting just before sunrise, you'll see the sunrise over the marsh in the first few miles. The country club and arboretum bring beautiful scenery and some shade if its a warmer sunny day as well as some 1,000 yr old live oak trees. Snag a selfie with the lighthouse before turning around with ocean views on and off for the next 11 miles. Tackle the intracoastal bridge around mile 23 and enjoy a flat race to the finish line.
*One of the flattest full marathons on the East Coast.
*One of the most scenic full marathons!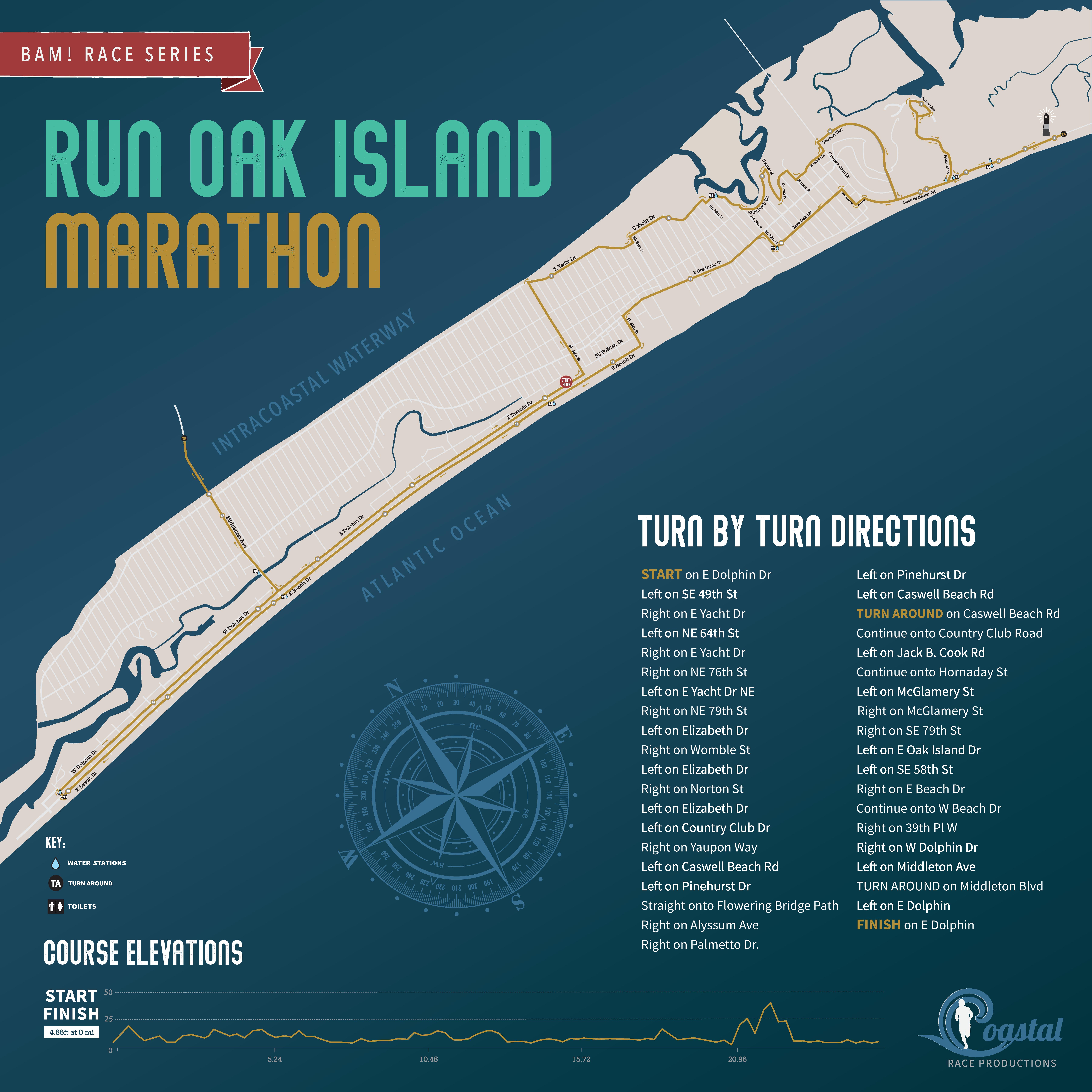 DOWNLOAD PDF OF THE FULL MARATHON COURSE
– CERTIFICATION:  NC19001BDS –
13.1 (East) – You basically run with the Full Marathon participants out to the lighthouse. You skip the arboretum and have a different turnaround and you'll break away to the finish line as the full marathon continues to the West end of the island. The FLATTEST Half Marathon.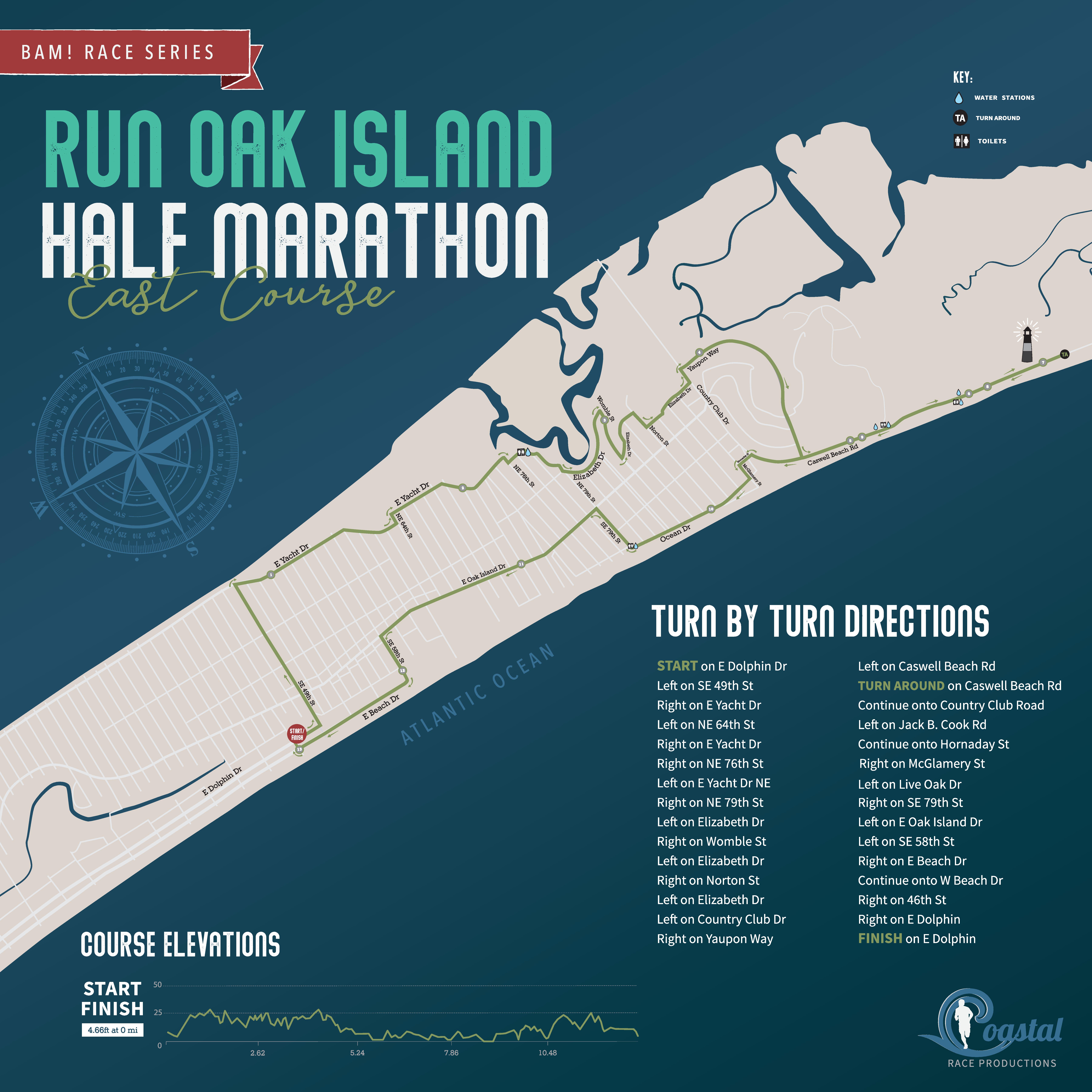 DOWNLOAD PDF OF THE "EAST" HALF MARATHON COURSE
– CERTIFICATION NC19031BDS –
13.1 (West) – Starting separately from the Full Marathon & East Half Marathon participants, you enjoy a scenic 5 miles along the ocean (running on the road) before tackling a 65' elevation over the intracoastal waterway bridge (twice). It's a little more challenging but also provides a whopping 6.5 HOUR time limit!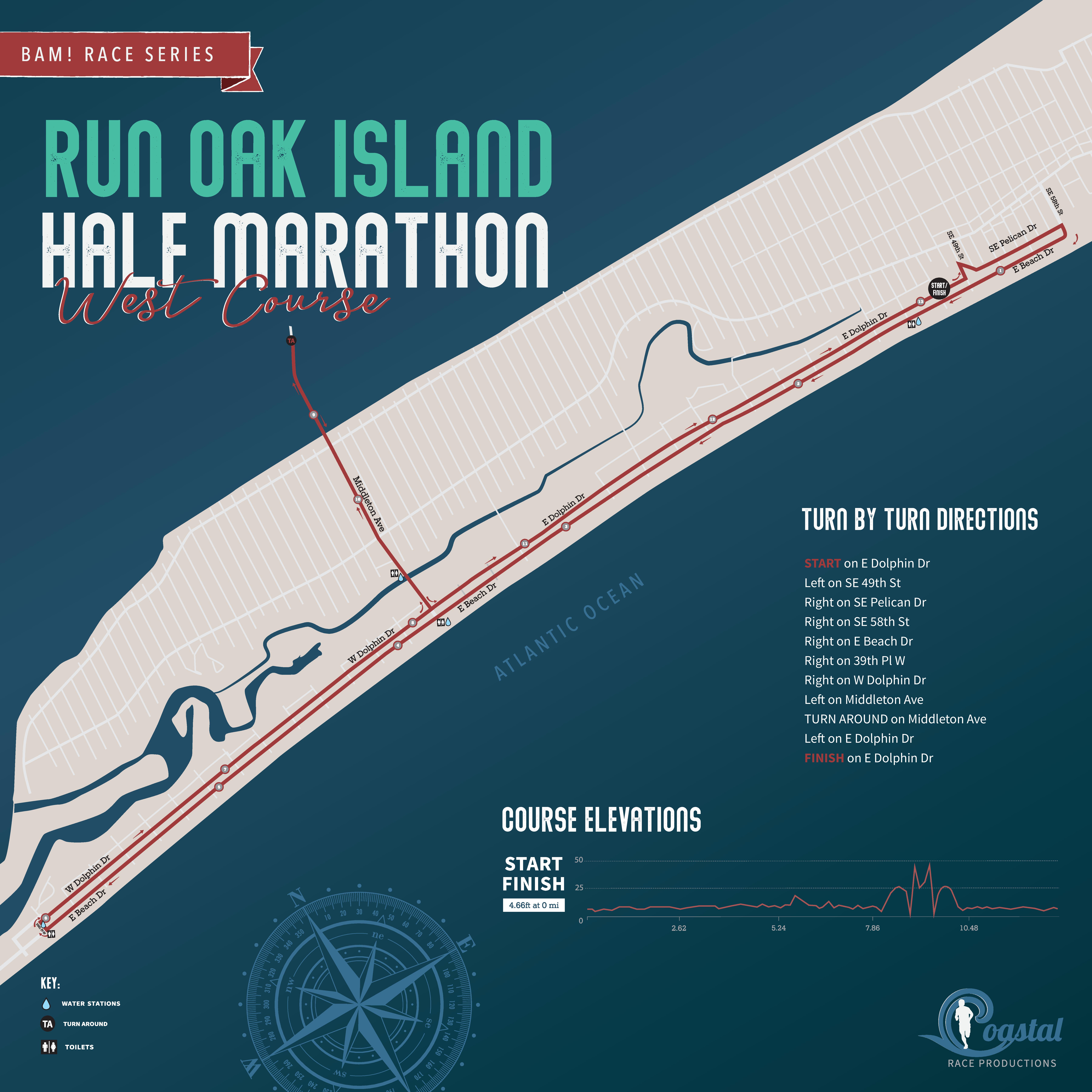 DOWNLOAD PDF OF THE "WEST" HALF MARATHON COURSE
– CERTIFICATION NC16006BW –
5K – ZERO elevation flat and fast 5K with minimal turns. You'll have over 1 mile ocean front (running on the road) and 1 turnaround.
1 Mile – This is an easy out and back on a backroad where you finish into the same arch as all of the other participants.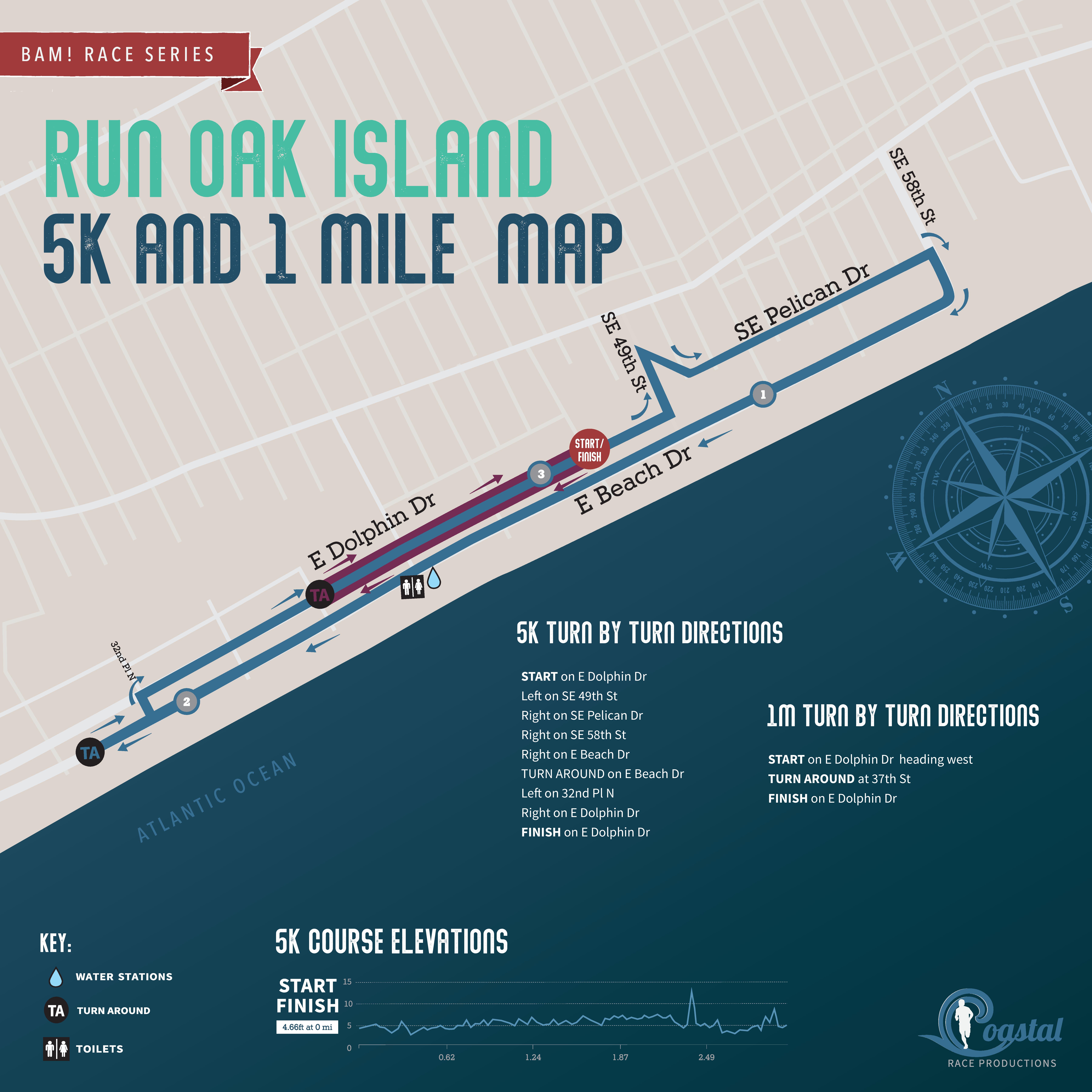 *1 MILE IS NOT CERTIFIED OR TIMED*